About

NOTE: I DO NOT ship eggs to Hawaii, Virgin Islands, Puerto Rico, or Canada!
Who We Are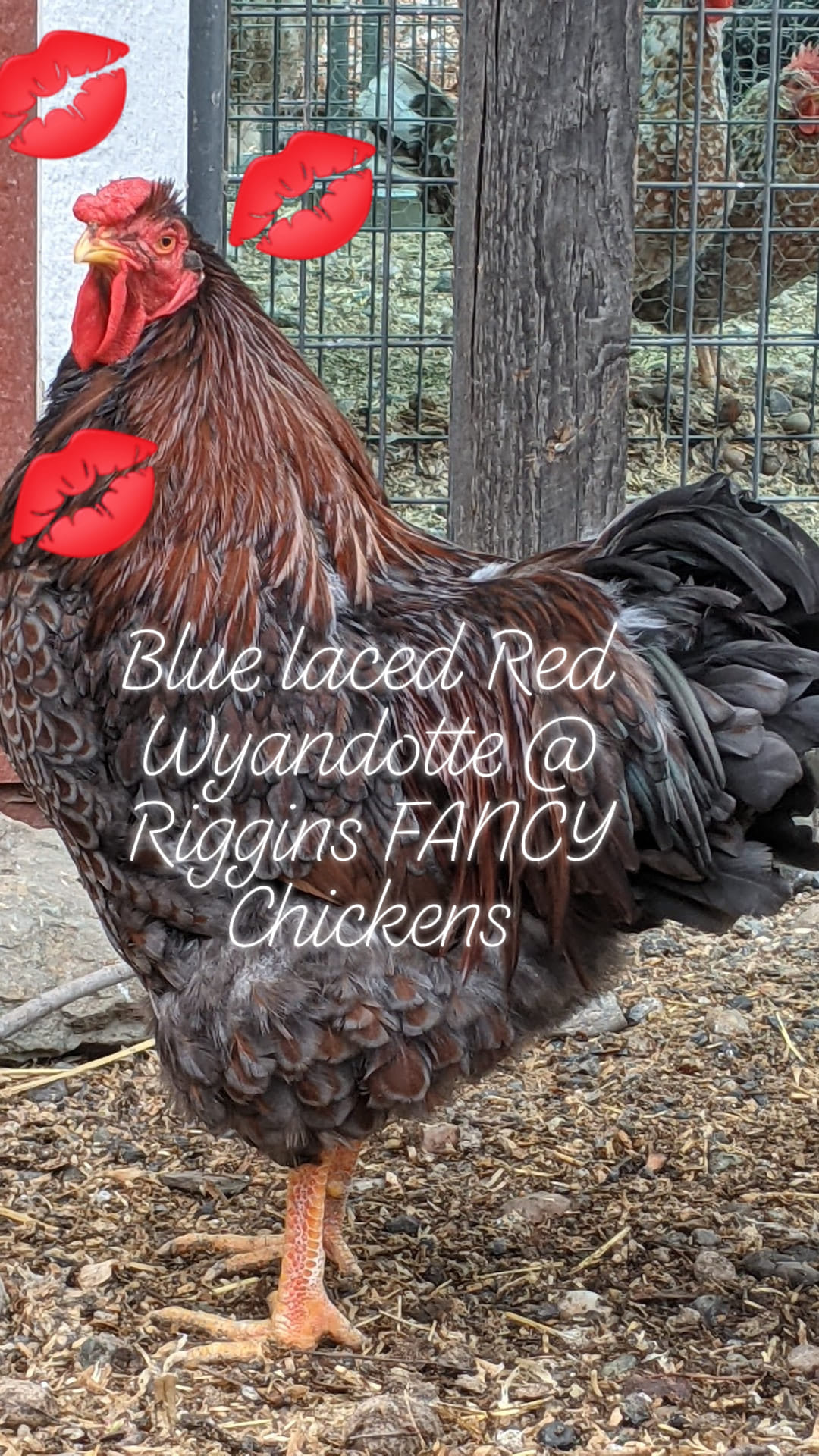 Welcome to Riggins Idaho!
After 20 years of breeding, raising, and selling Fancy Chicken's in Fallbrook California, JDS Chicken's has relocated to Riggins Idaho and is now called Riggins FANCY Chicken's. Riggins is located in the banana belt of central Idaho where the Little Salmon River and the Salmon River come together. State of Idaho NPIP # 104 Avian Influenza, Pullorum-Typhoid clear. We offer Day old chicks, fertile hatching eggs and FARM FRESH EATING EGGS.
Our main birds are large fowl, dual purpose breeds that can go from egg to table. The focus of our breeding program is on type and unique color. After breeding American Paint Horses for 25 years I will admit I do like playing with PAINT!
The Breeds we currently have are Silver and Gold Deathlayers-Gold and Buff Laced Brahma- BBS Partridge Brahma-Cream Legbar-Blue Laced Red Wyandotte- F1/F2 Olive Egger-55 Flowery Hen-Lavender Mottled Marans and Orpington.
Orpington Colors: Chocolate, Chocolate Cuckoo, Blue Buff Colombian and Lavender Mottled.
our Breeds
German Deathlayer-Silver
German Deathlayer-Gold
55 Flowery Hen
Gold Laced Brahma
Buff Laced Brahma
Partridge Brahma (Blue-Black and Splash possible)
Blue Laced Red Wyandotte
F2 Olive Egger
Cream Legbar

Orpington Colors list below

Lavender Mottled Orpington-straight run only
Black Orpington-
Blue Buff Colombian Orpngton-2022
Take a Tour
Video tours around the ranch