NOTE: SHIPPING CHICKS IS AVAILABLE AS WELL AS LOCAL PICKUP

Making some sweeping changes to the program. This year I'm only breeding the following pens. Straight run chicks and fertile hatching eggs only. Shipping is available .see note:

Brahmas (Buff Laced and Gold Laced)

Black and Blue Copper Marans

Gold Deathlayers

NOTE: From my remote location there is no such thing as overnight. Eggs are shipped on Monday and typically arrive Wednesday through Friday depending on your location. .If you don't have really good equipment, or aren't skilled at hatching shipped eggs, I don't recommend it. Even though I pack them very well, the eggs go through a ton of stress during the shipping process. Even the most experienced hatchers are lucky to get a 40 to 50 % hatch rate. Once eggs leave my hands they are out of my control, there is no implied warranty on hate rates....Hatch at your own risk!!!! With that said, the cost is $30 for USPS Priority Express shipping and $3 per egg with a maximum of 18 per box. Prior to ordering you want to make sure your state doesn't have restrictions in place on importing eggs from Idaho. I file a travel plan with the National Poultry Improvement program and they notify the destination APHIS. .

HEADS UP!

Temporary holds are placed when I send an invoice. Invoices not paid within 24 hours of receiving them will be canceled. THANK YOU

CALL FOR DETAILS 760-990-3862 (text) or leave voice message 208-628-2772
FYI...My flock is closed, I practice strict biosecurity, all of my birds have been tested. Idaho NPIP # 104 AI & Pullorum-Typhoid Clean. Last tested 3-31-2023
Shipping Eggs
We ship all eggs USPS Priority Mail, insured and double boxed. The insurance is for lost shipment or damage to the box resulting in damage to the eggs inside. There are NO GUARANTEES on fertility or hatchability once eggs leave my hands. HATCH AT YOUR OWN RISK
Shipping in foam blocks

- 6 to 12 eggs
Foam Block

- Holds 6 eggs each

$5 each
chick box

12 x 10 x 6

$10
Horizon single bird box

18 x 8 x 20

$15
Horizon large bird box

16 x 16 x 16

$15
Horizon OMNI box

24 x 18 x 16

$40
Heat Pack -
$3 each
Chick Bedding -
$5 each
Ice Pack

- for Eggs being shipped during high heat.

$3 each
picked up here

- Paid in advance of collecting

Eggs can be ordered and pickup up at the ranch after collecting but all orders must be paid in full in advance of collecting.
Packing in Foam
Click on the images below to view larger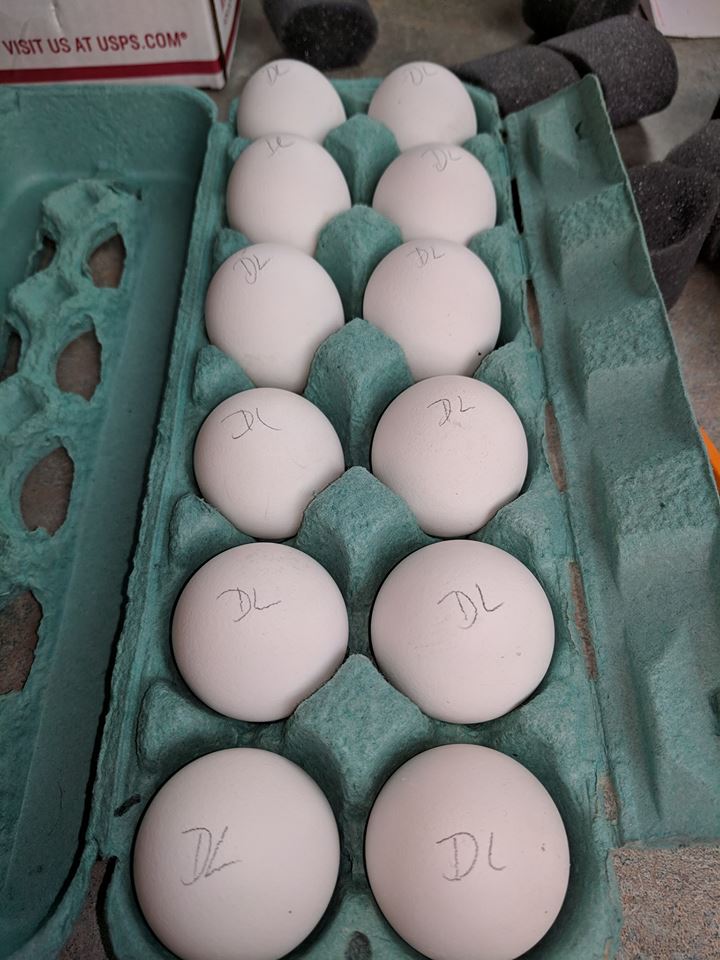 Eggs are collected two to three times a day and stored in a cool dark cabinet. The eggs are rotated twice a day to help keep the yolk centered. Only the freshest collected eggs will be sent to the buyer. Older eggs are incubated here.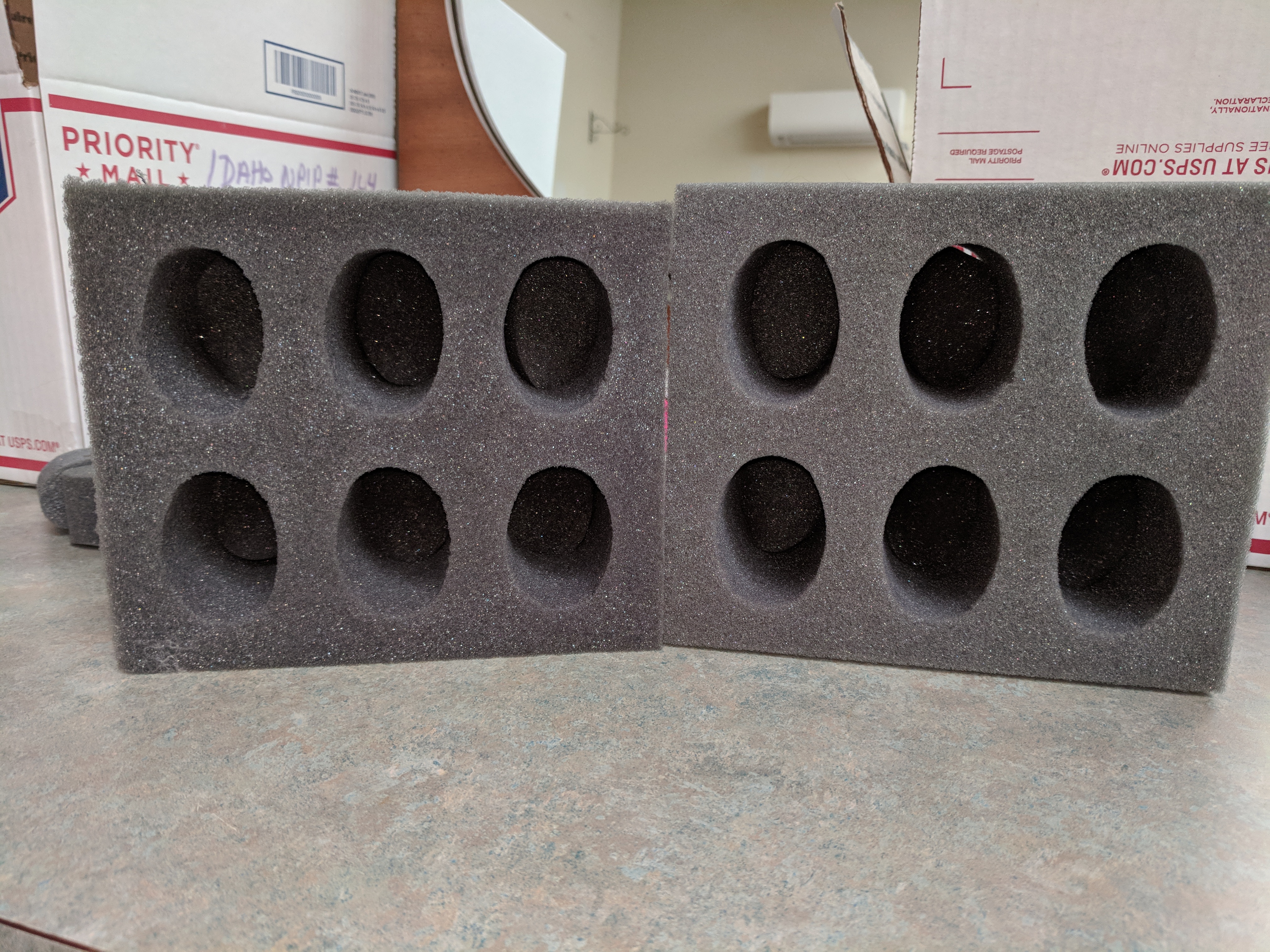 Empty foam shipping block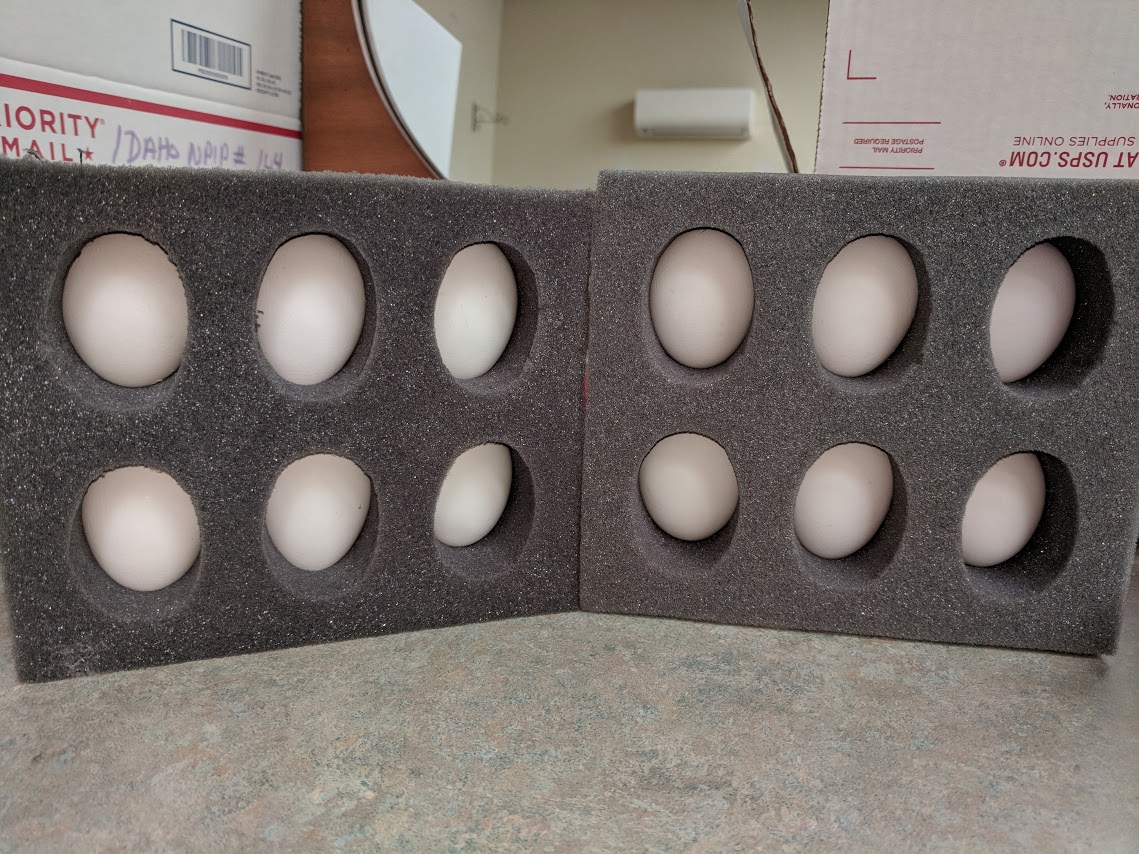 eggs firmly tucked into the foam blocks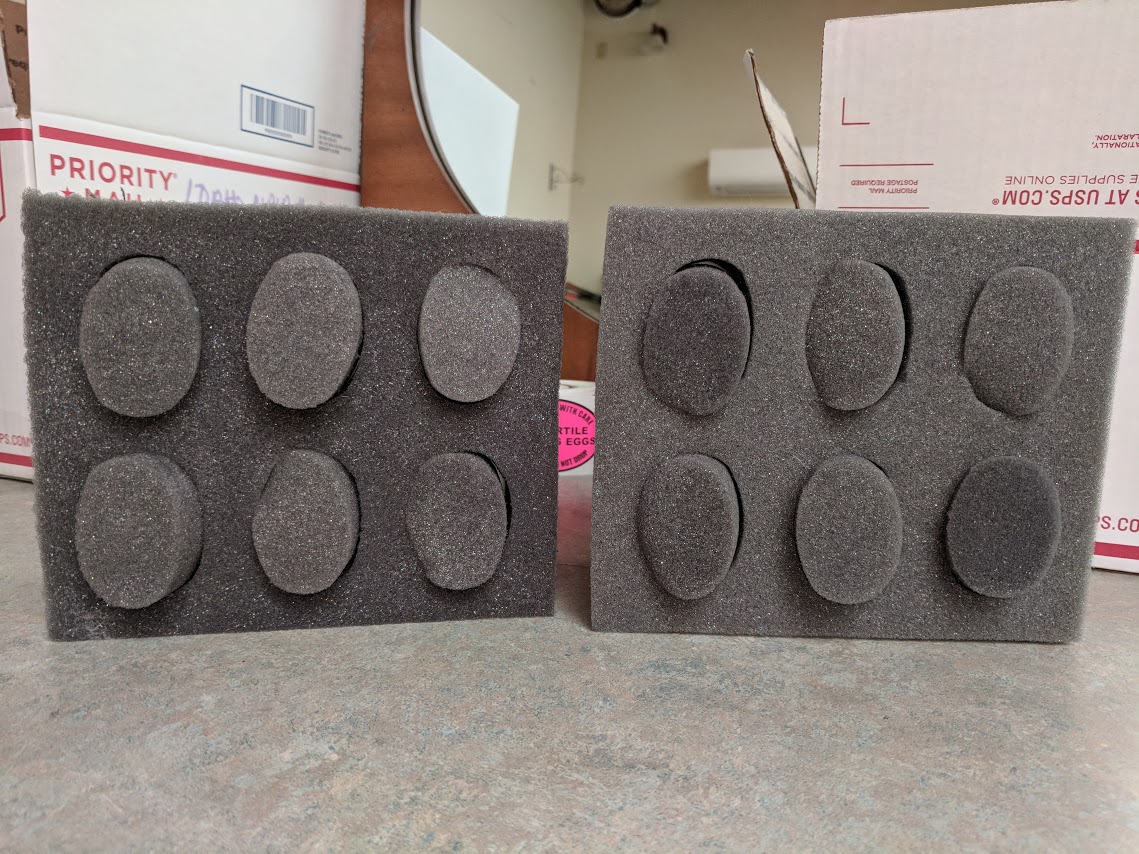 protective foam caps are placed on both sides of the eggs to give them a completely secure foam padding.
9 x 9 USPS Priority mail shipping box with foam blocks inside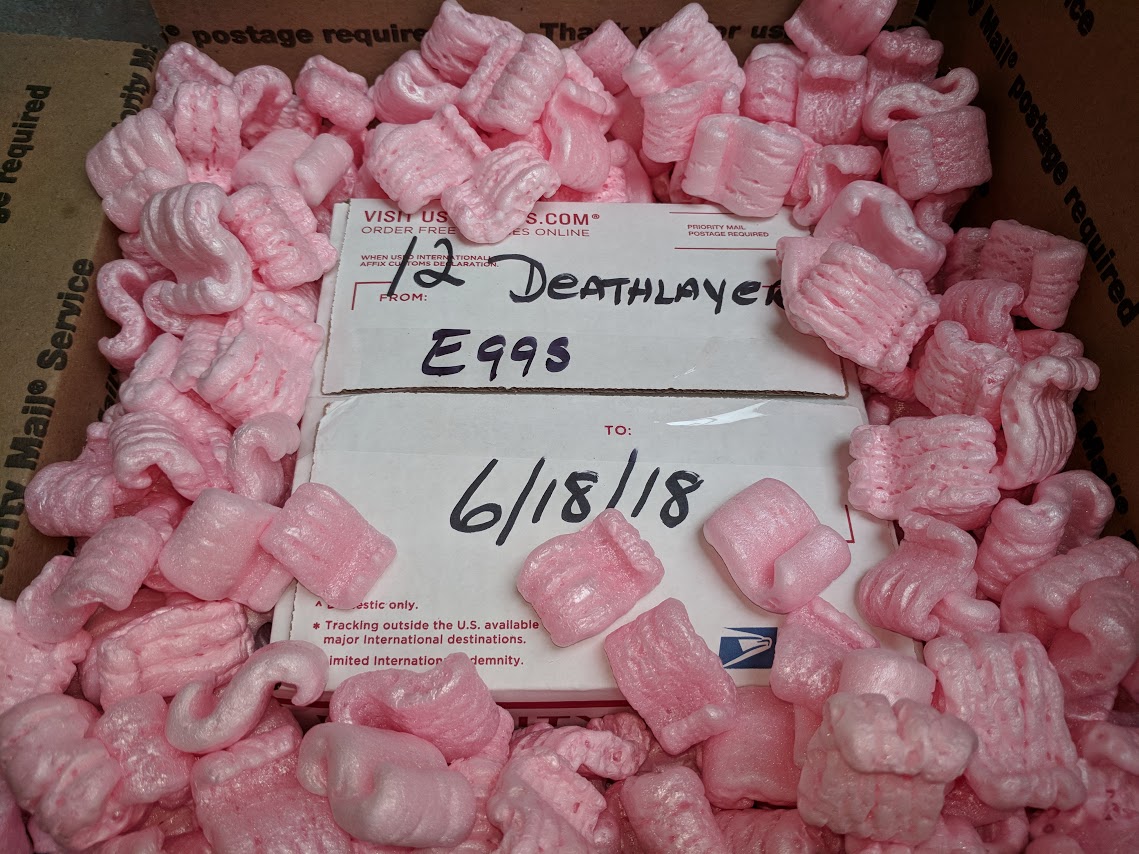 9 x 9 shipping box is placed inside the larger 12 x 12 USPS Priority mail shipping box with peanut packing material tucked all around to help center the smaller box and provide a much needed "crush zone"